NON-SURGICAL FACELIFTS WITH EUROTHREADS
Get the Youthful Appearance You've Longed For
Restore and maintain a youthful appearance through non-surgical facelifts with EuroThreads.
Not only is a EuroThread lift the pinnacle in luxurious cosmetic pampering, it also provides superior results commonly associated with complex surgeries. Designed to be safe and long lasting, EuroThreads are a faster and less invasive option than traditional surgical procedures.
What is a EuroThread lift?
Just like a traditional facelift, EuroThread facelifts offer skin rejuvenation, dermis lifting, wrinkle reduction, and facial contouring. The difference is how it achieves the results. Instead of undergoing operation, threads are loaded into a needle and injected under the skin in the desired area. These threads stay seated beneath the skin and act as a support system to the face while increasing blood flow and lymphatic circulation. This, in turn, promotes collagen and elastin production, which gives skin its elastic and youthful qualities.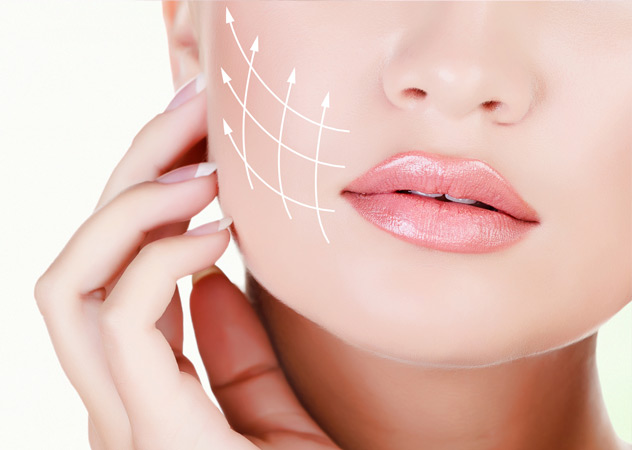 Learn More About EuroThreads »
How does a simple thread provide any benefit?
Each individual thread is loaded into a hollow needle and sterilized. The single needle is individually inserted and then removed, leaving the thread in place under the skin. Thread types include smooth, twisted, and barbed, and all serve a different function.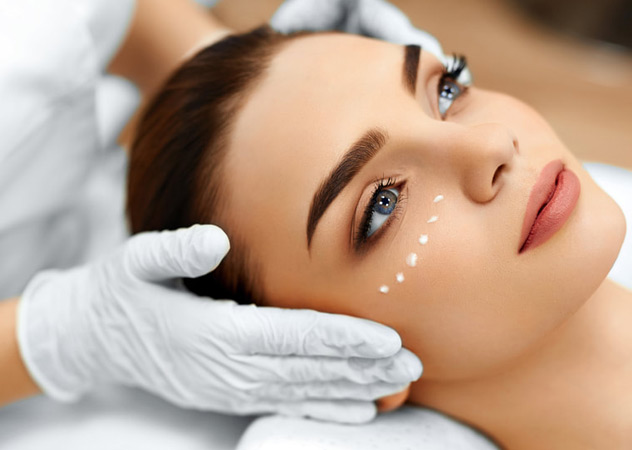 Smooth threads are flat and taught, simply left in place under the skin to promote collagen production.
Barbed threads are designed to be inserted and then pulled in an intended direction to produce the appearance commonly associated with lifting procedures.
Twisted threads are designed for the benefits associated with both lifting and collagen production.
Why EuroThreads?
There are many benefits to a EuroThread lift over traditional methods.
Minimally invasive
NO anesthesia
NO hospitalization
NO down time
Long lasting
Threads stay beneath the skin and continue to work for 6 to 8 months after their initial insertion, promoting healthy collagen and elastin production.
Visible results from the thread lift usually last 18 to 24 months.
Maintenance free
Since there are no incisions or "deep tissue manipulation," the risks of scarring or infection are drastically reduced.
The best part? No follow up! All EuroThreads are biodegradable, PDO sutures that will be broken down and absorbed by the skin.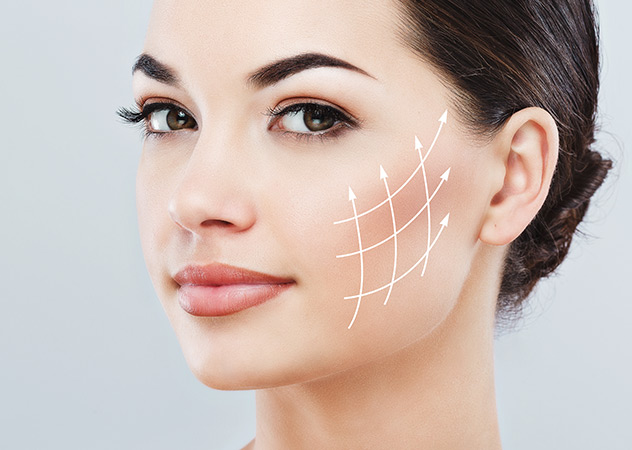 Learn More About EuroThreads »
EuroThread Lifts at Vega
We are currently offering EuroThread lifts for the face, neck, and lips. Timing of the procedure ranges from 15 minutes to an hour depending on the number of threads and complexity of their location.
Usually there is little to no downtime after the procedure, although some patients experience swelling, soreness, or minor bruising.
Frequently Asked Questions
Yes, safer than a traditional facelift, which can often leave the patient vulnerable to infections. We only use EuroThread's signature dissolvable threads, thus lowering the risk of infection. With permanent threads, bacteria can collect and thrive on the foreign material; with dissolving threats, the bacteria have nowhere to hide from the body's immune system.
Contour threads were first approved by the FDA in 2006; however, these threads were permanent and approval was quickly revoked. Threads were then developed using a biodegradable suture, similar to sutures used in cardiovascular surgery. In 2015, the FDA approved the sutures' use for thread lifts.
Not usually, but some side effects are possible in relation to the technique of insertion and the type of threads used. These include surface depressions, thread migration and/or extrusion, facial asymmetry, prolonged pain, and prolonged dimpling.
All threads are not created equal, so your doctor's training in the procedure is extremely important to ensure a good outcome with minimal side effects.
Schedule Your EuroThreads Consultation »
Enhance Your Youthful Appearance
Results and patient experience may vary.