Dr. Rachel Farkas is the ideal surgeon to join our practice given her long record of compassionate, personal, and highly specialized care of women with breast cancer and those at high risk for cancer.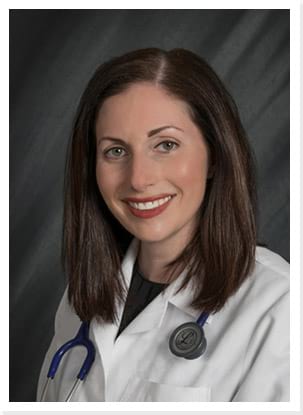 Dr. Rachel Farkas, MD, FACS, is a highly regarded and sought–after surgical oncologist who has dedicated herself to the care of patients with breast cancer for the past eight years. Her clinical expertise, meticulousness, and personal attentiveness have earned her a reputation as a top choice in Western New York for the surgical treatment of breast cancer. She has great experience in all forms of mastectomy, including skin and nipple-sparing approaches, hidden-scar breast surgery, as well as sentinel and axillary lymph node dissections, making her ideally suited to also care for patients who are at high risk for developing breast cancer. She and Dr. Vega have frequently worked side by side in the operating room, and we're excited to bring this powerful collaboration to our clinical practice.
Beyond her clinical work, Dr. Farkas frequently lectures on breast cancer screening, prevention, and treatment. She is a member of the physician advisory board of the Breast Cancer Coalition of Rochester, an organization which she enthusiastically supports and where she frequently volunteers. Additionally, she is an active leader and advocate of numerous local organizations.
Dr. Farkas is certified by the American Board of Surgery and is licensed to practice medicine in New York and in California. She completed her surgical residency and a dedicated Breast Surgical oncology fellowship at the University of Rochester Medical Center, where she served on the teaching faculty for almost a decade prior to joining our practice. She is an active member of the American College of Surgeons and the American Association of Breast Surgeons and is the proud mother of Nathan, Sarah, and Maddie.
We are delighted to welcome Dr. Farkas to the Vega team and are excited for you to meet her very soon.
—
We will be scheduling appointments for Dr. Farkas likely as soon as mid-August.
Schedule a consultation !